Long Term Care Insurance...
for a Life With Dignity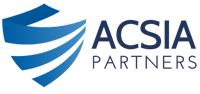 Jerry M. Levy, Partner &
Licensed Insurance Agent
3507 La Costa Road
Missouri City, Texas 77459
Bus: 281-499-8992

Long Term Care refers to the type of medical or personal care services you need if you become unable to care for yourself because of chronic illness, disability, loss of functional capacity, or cognitive impairment. Long Term care is different from traditional medical care. Traditional medical care treats physical problems directly in an attempt to permanently cure or control them. Long Term Care helps a person maintain his or her ability to function, perform normal daily activities, or maintain a normal lifestyle.
If you are considering Long Term care insurance for yourself or a loved one...Jerry Levy would like to help. Learn more about Jerry.
Why should many people consider Long Term care insurance? Click here to learn a few of the reasons.
You can email Jerry with questions, or request a free, no-obligation rate quote and get a FREE Buyer's Guide to Long Term Care Insurance
Our Mission Statement:
We see a time when every individual will live fully and completely in dignity, comfort and independence. To that end, our work, passion and purpose is to bring appropriate Long Term Care financing solutions to all those we meet.
FOLLOW JERRY LEVY: