About Jerry Levy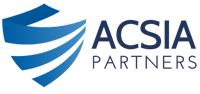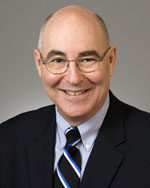 Jerry M. Levy, Partner &
Licensed Insurance Agent
3507 La Costa Road
Missouri City, Texas 77459
Bus: 281-499-8992

Jerry Levy is a licensed insurance agent and Long Term Care Insurance specialist and an appointed agent and a partner with ACSIA Partners, LLC. Jerry is an appointed agent for many companies that underwrite Long Term Care Insurance some of whom have logos shown at the left.
A family tragedy was the catalyst that caused Jerry to enter the Long Term care field. His mom suffered a massive stroke and required full time care. Fortunately, his mom had planned for her future and had purchased a Long Term Care policy several years earlier.
After his mom's stroke, Jerry invested time at her nursing facility and witnessed how a lack of planning caused confusion, frustration, and financial pain to so many families while attempting to care for loved ones.
These observations and experiences have given Jerry a personal reason to educate and motivate the community to begin planning for their future independence, help protect their dignity, and conserve their assets.
Jerry has the knowledge and skill to help design the appropriate plan utilizing some of the largest and most stable Long Term care insurance companies. Jerry and Gail, his wife of 43 years, reside in Missouri City, Texas. They and their two adult children are native Texans. Jerry and Gail love spoiling their grandchildren!
Let Mr. Levy create a program designed specifically for you!
Contact Jerry or for a phone consultation, call (281) 499-8992
For a FREE no obligation quote CLICK HERE and also get a FREE Buyers Guide to Long Term Care Insurance.